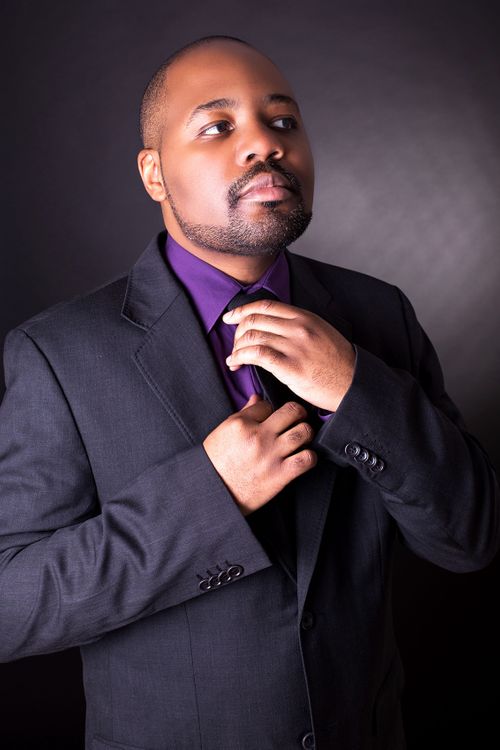 Hi there, My name is Jean and Juanistyle is my artist name and I have my roots in the Democratic Republic of the Congo. I grew up in Brussels and I am currently living in Amsterdam, The Netherlands.
WHEN DID I START WITH PHOTOGRAPHY?
Well, it started in 1997 when I moved from Amsterdam to Brussels. I found Amsterdam so different that I wanted to show my friends in Brussels what I was witnessing there. With time, photography became for me the best way to be in contact with the world around me and interact with people.
WHAT TYPE OF PICTURES DO I SHOOT?
Portrait, events, and wedding photography are my main areas of expertise and without trying to be "The master of all trades", I am also shooting fashion & beauty pictures.
WHERE DO I SHOOT?
I am shooting mainly in Belgium, France, The Netherlands, and if needed all around the world.
HOW TO DEFINE MY PHOTOGRAPHIC STYLE?
I define myself first and foremost as a photo enthusiastic. The word "Enthusiastic" by its etymology means "inspired by the Divine".
What inspires me, what motivates me, and what I like is capturing beauty, capturing emotions, and capturing those unique moments that bring people together.
I am defining my photographic style as elegant, clean and yet sophisticated, precise in the composition and putting an emphasis on the colors and the textures.
WHAT IS IMPORTANT FOR ME AS A PHOTOGRAPHER ?
In addition to providing the highest quality work, what is very important for me is to establish good relationships with those we work with and being prepared, available, reliable and listening contribute to this and are part of the values ​​that characterize me as photographer.
You can find the testimonials and recommendations of those with whom we had the chance to collaborate at the following link:
www.juanistylephotography.com/testimonials
SOME FACTS ABOUT ME...
My native language is French. I also speak English and Dutch and I understand Lingala and a little bit of Greek and Tshiluba as well.
I have a Master's Degree in Industrial Engineering and I am also a Microsoft Certified Systems Engineer.
Favorite football teams: Arsenal & Olympique de Marseille.
Favorite NFL team: The Philadelphia Eagles.
Favorite video games: God Of War III - The Assassin's Creed games. I am a former video game addict but I don't have time to play lately.
FIFA or PES? FIFA of course!
I am not really afraid of cats and dogs but to be honest I am not really comfortable next to them...
Canon, Nikon, Sony, or another camera brand? Canon.
Favorite Fruit: Mango.
The most challenging category of pictures: weddings. I compare shooting weddings to a sport like a decathlon because of all the different things that good wedding photography has to do well: shooting portraits, fashion, details, decoration as well as dealing with many people in a day full of emotions. For sure I like these types of challenges!
The most fun: fashion shows. It is a lot of work especially on fashion weeks and technically it is interesting to do. I am a "rhythm" shooter so it is for me a lot of fun.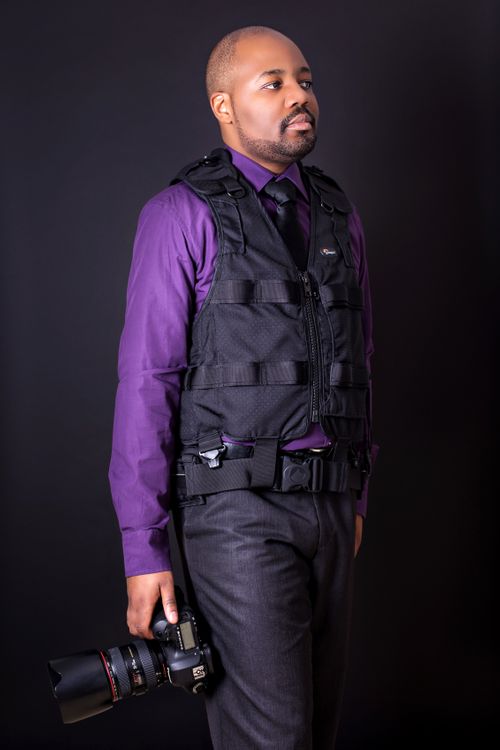 Bonjour à tous, je m'appelle Jean et Juanistyle est mon nom d'artiste. et mes parents sont originaires de la RDC. J'ai grandi à Bruxelles et maintenant j'habite aux Pays-Bas près d'Amsterdam.
QUAND AI-JE COMMENCE AVEC LA PHOTOGRAPHIE?
J'ai commencé dans la photo en 1997 après avoir déménagé de Bruxelles à Amsterdam.
A cette époque, j'avais trouvé Amsterdam si différent que je voulais montrer à mes amis vivant à Bruxelles ce que je voyais là-bas. Avec le temps, la photographie est devenue pour moi la meilleure façon d'être en contact et d'interagir avec le monde qui m'entoure .
QU'EST-CE QUE JE PHOTOGRAPHIE?
Les portraits, les événements et la photographie de mariage sont mes principaux domaines d'expertise et il m'arrive aussi de photographier des photos de mode.
OÙ EST-CE QUE JE PHOTOGRAPHIE?
Je photographie principalement en Belgique, en France, aux Pays-Bas et si nécessaire partout dans le monde.
COMMENT DÉFINIR MON STYLE PHOTOGRAPHIQUE?
Je me défini avant tout comme un enthousiaste de la photo. Le mot "Enthousiaste" par son étymologie signifie "Inspiré par le Divin".
Ce qui m'inspire, qui me motive et qui me plait c'est de capturer la beauté, de capturer les émotions et de capturer ces moments uniques qui nous rassemblent.
Je peux définir mon style comme étant élégant, sophistiqué, précis dans la composition avec un travail qui met l'accent sur les couleurs et les textures.
QU'EST-CE QUI EST IMPORTANT POUR MOI EN TANT QUE PHOTOGRAPHE?
En plus de fournir un travail de la plus haute qualité, ce qui très important pour moi c'est d'établir de bonnes relations avec qui nous travaillons et le fait d'être préparés, disponibles, fiables et à l'écoute contribuent à cela et font partie des valeurs qui me caractérisent en tant que photographe.
Vous pouvez retrouver les témoignages et les recommandations de ceux avec qui nous avions eu la chance de collaborer au lien suivant:
www.juanistylephotography.com/testimonials
QUELQUES FAITS ME CONCERNANT...
Ma langue maternelle est le français et le parle également l'anglais et le néerlandais et je comprend le lingala, le tshiluba et le grec.
J'ai un Master en Sciences de l'Ingénieur Industriel et aussi un Microsoft Certified Systems Engineer.
Equipes de foot favorites: Arsenal & Olympique de Marseille.
Equipe de NFL favorite: The Philadelphia Eagles.
Jeux vidéos favoris: God Of War III - les jeux Assassin's Creed. J'ai été un grand "gamer" mais je n'ai plus le temps de jouer dernièrement.
FIFA ou PES? FIFA bien-sûr et depuis très longtemps.

Je n'ai pas vraiment peur des chats et des chiens, mais pour être honnête, je ne suis pas vraiment à l'aise à côté d'eux...

Canon, Nikon, Sony ou une autre marque d'appareil photo? Canon.
Fruit Favori: La Mangue.
La catégorie photo la plus exigeante: les mariages. Je compare la photo de mariage à un sport comme le décathlon à cause de toutes les différentes choses qu'un bon photographe de mariage doit bien faire: prendre des photos de portraits, de la décoration, ainsi que gérer un grand nombre de personnes lors une journée pleine d'émotions. Pour sûr que j'aime ce type de défis!
La plus amusante: les défilés de mode. Il y a beaucoup de travail en particulier lors des fashion weeks mais les défilés sont intéressants à photographier au niveau de la technique. Photographier un défilé c'est shooter "dans le rythme" et c'est fun.